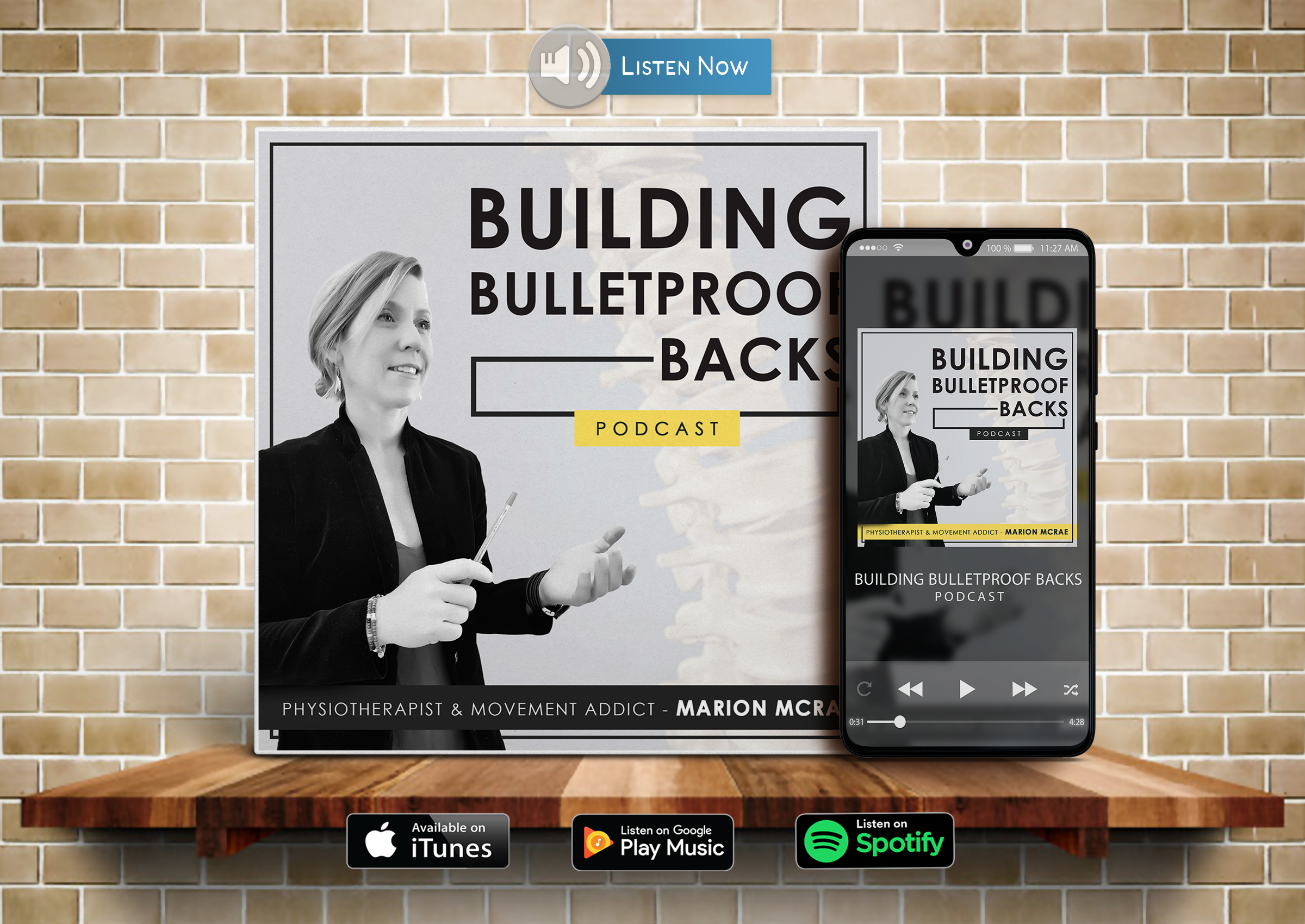 Let me introduce you to the Building a Bulletproof Back System ....
This system replicates what I do in my physiotherapy clinic all day - help clients shift from Stubborn Pain to Pure Freedom. This evolved wholistic approach combines Mindset, Movement and Emotional Strategies to facilitate rapid healing, postural re-alignment and movement practices to build core strength and a healthy stable spine. There are step-by-step tasks to educate you, inspire you and motivate you along the way. Healing is possible, with the right strategic plan and the most powerful tools. I have packaged it all here, in my signature program - developed over 25+ years of seeing what works and what doesn't!
If you've blamed yourself for not being able to get out of pain, you need to know it's not your fault. The information you need is simply not common knowledge.
Did you know that chronic, stubborn back pain is a relatively new problem in human history?
People in indigenous cultures that are removed from modern societies report almost no back pain even today. So what are we all doing that they are not ?
Why are 8/10 adults in Western societies suffering from back pain in epidemic numbers? The answer is shocking.


Starting with the Industrial Revolution, the advances in technology that make our lives easier......have actually been making our back pain worse.
Like most people, you probably never knew that the long hours spent -
wearing shoes
sitting at a computer
driving a car
and even texting on our phones…
pulls our spines out of healthy alignment and causes our backs to become dangerously dysfunctional.
Combine that with our ridiculously high levels of stress (cortisol) and a poor understanding of what our emotions mean, and we are naturally not functioning as well as we were designed to.


So what can we do?
Can we all go live in a cave and dig our heads in the sand ?


Don't worry, our bodies have their own intelligence which is magnificently designed to be self-repairing - even after years of strain, or abuse.
After 25 + years of working with broken bodies, I have discovered the precise simple movements and gentle stretches that bring spines, hips, and joints into optimal alignment. When that occurs, combined with a good mindset and a basic understanding of your emotions, then magic happens. Pain literally melts away, and stays away.
I have been fortunate enough to have helped thousands of people, just like you, all over the world to take their health back into their own hands by using the Bulletproof Back healing program to keep their backs healthy without having to make any major changes to their modern daily routines.


I know what it's like to feel trapped in your body by pain.
And I also know what it's like to lose hope. It is my dominant intent that this program will be the easiest and most effective program for healing your spine that you have tried.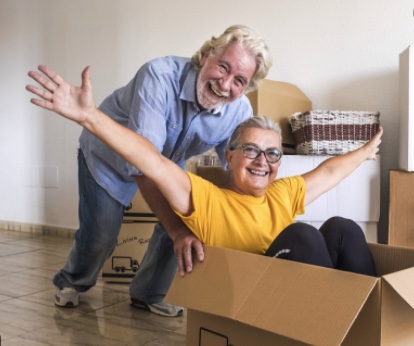 My Clients Adore this Program because it has helped them :
Maintain Mobility and Independence
Improve Sleep Quality
Dive Back Into Old Hobbies
That Had Become Too Painful
Travel Without Strain
Get Through a Long Day at Work Without Pains
Play with Kids and Grandkids Again
Lose Weight
Decrease Depression and Increase Energy
Stop Taking Prescription Meds and Avoided Surgery
Save Time and Money on Weekly Back Appointments
Get Back to Feeling Like "Me" Again
."Doing so much better with the exercises you gave me and after circus (lots of trapeze too). Wanted you to know how much just focusing on my feet and body has changed my life".
Many thanks, Ben Andrews
"Dear Bony elbows, I have more movement and less pain than I have had in three months."
Thanks heaps. Tony Weightman
"Hi Marion, Thanks for a really interesting insight into the world of feet! A lot of the words & concepts were all new to me so it would be great to follow up now with a consultation with you to find out more about how to customise these concepts for my own body."
Thanks again. Breanne Skennar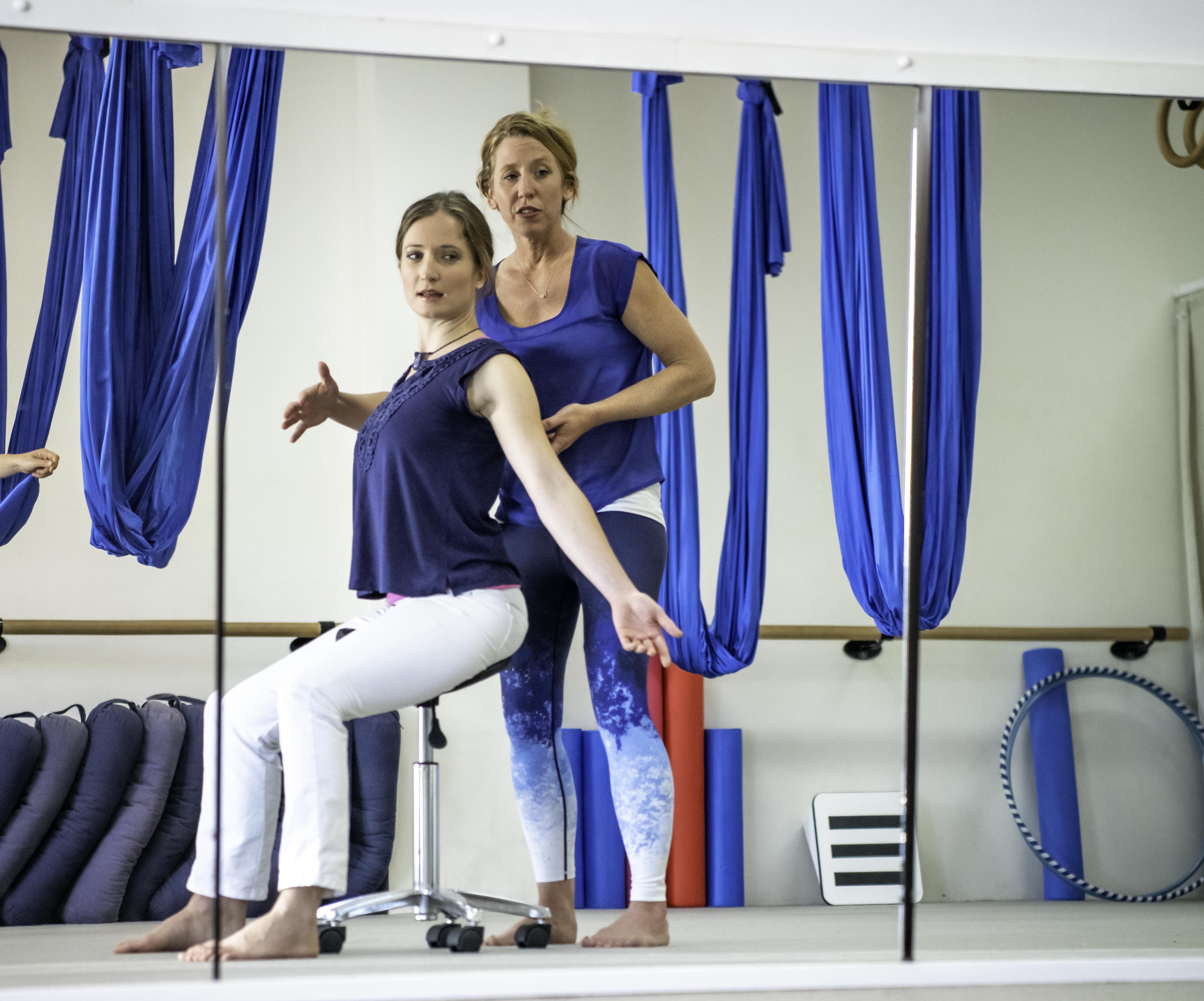 For More Awesome content & to join the Bulletproof Back Movement Find us here ....


If your spine is fine, but you have another body part causing some issue -
I invite you to check out my other course creations
All courses are based on my unique approach - incorporating Mindset, Emotional Strategy and Movement Training.