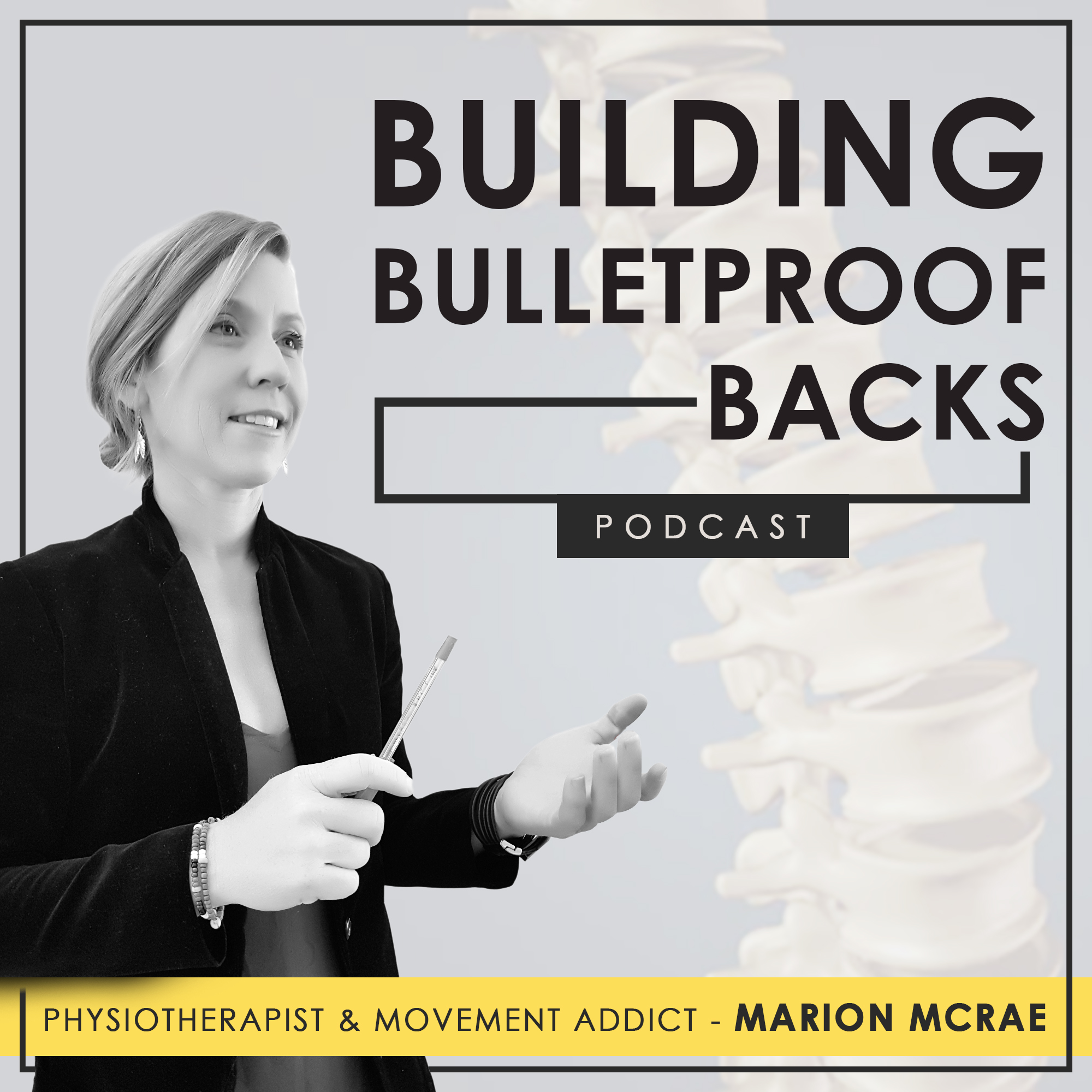 Join me on my mission to reduce the GLOBAL BACK PAIN EPIDEMIC : $40 Billion spent Annually in Australia, $90 Billion in the USA.
I know our Health Care System could use those $$$ in other areas and I know YOU want to be free of your stubborn pain.
As a Back Pain Coach, Physiotherapist, Podcaster and Movement Addict I know the solutions exist, but unfortunately they are not getting into the hands of those who need it. Our Medical Model takes a while to catch up
This short program features Drug FREE tools which help your body remember its own ability to Heal.
It's your first step.
Believe it's possible - Listen to uplifting stories of hope from previous back pain sufferers and leading edge teachers in the back pain world - Building a Bulletproof Back Podcast.
For More Awesome content & to join the Bulletproof Back Movement Find us here ....


Here's what previous Clients are saying ...
."Doing so much better with the exercises you gave me and after circus (lots of trapeze too). Wanted you to know how much just focusing on my feet and body has changed my life".
Many thanks, Ben Andrews
"Dear Bony elbows, I have more movement and less pain than I have had in three months."
Thanks heaps. Tony Weightman
"Hi Marion, Thanks for a really interesting insight into the world of feet! A lot of the words & concepts were all new to me so it would be great to follow up now with a consultation with you to find out more about how to customise these concepts for my own body."
Thanks again. Breanne Skennar